I admit I know very little about the Raven Guard's history. I've heard something about Corax failing his Legion after he tried to rebuild them because of an inherent flaw in his geneseed, but that was really it. Evidently Deliverance Lost by Gav Thorpe is the story about how he failed his Legion. This entire book was a mixed bag for me, as it sidely swung between overly detailed and boring to mystery and intrigue. That said, though, Gav Thorpe evidently couldn't resist putting his own type of spin on the matter, one that is so incredibly Angels of Darkness-esque that I almost wonder if he forgot which Legion he was writing about.
Is this about the Raven Guard or the Alpha Legion?
After the massacre of Istvaan V, the biggest question is how the loyalist Legions were able to escape the planet. Ferrus Manus lost his head, Vulkan is missing and presumed dead, and Corax escapes. The short story in Age of Darkness tells a bit of how Corax escaped, including how the Alpha Legion manipulated it to allow him to escape. Thorpe picked up right after the story, detailing why Commander Branne left Deliverance for Istvaan V and why Alpharius let Corax escape.
I'd argue that Deliverance Lost was more of an Alpha Legion story than it was a Raven Guard story. I think this is why Thorpe focused WAY TOO MUCH on the Raven Guard's experience in the Labyrinth. While it's fascinating that the Emperor hid a lab in plain sight in a deadly labyrinth, Thorpe bogs us down with too much detail. He also uses it as an excuse for flashbacks to Corax's rebellion on the planet before the Emperor found him. All interesting, absolutely. But dear Lord, man, the fact that the audio book went on for over TWO HOURS about the adventures in the Labyrinth was overkill.
The Alpha Legion plotlines, however, contrast how boring it is with the Raven Guard. This is the first time in the Horus Heresy series that we see the Alpha Legion seemingly diverge in what they believe they are doing. I have to question a bit if Alpharius and Omegon are even on the same page. They sent members of the Alpha Legion to infiltrate the Raven Guard and stop them from rebuilding, but then there didn't seem to be a consensus on what to do next. Not even the members of the Alpha Legion appeared to entirely know what they were doing with the Raven Guard.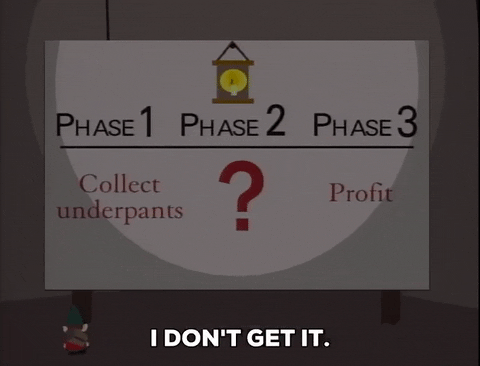 The Gav Thorpe Twist
If you read Angels of Darkness, then you know of a certain…plot point that Thorpe threw in (that actually surprised him as well when he wrote it) that threw Dark Angels lore in a bit of disarray. It was disarray that was proven to not be true later in Age of Darkness, but it was disarray he created nonetheless. He gave Corvus Corax the same treatment.
The lore had it that when Corax set to rebuild his Legion after Istvaan V that there was a flaw in his geneseed that destroyed most of his new Legionaries. He had a chance, using the Emperor's technology, to Operation Warp Speed (heh) his Legion numbers back to where they were before the massacre. However, a flaw in the geneseed caused the new warriors to transform into daemonic beings, ala The Thousand Sons. Corax blamed himself for this failure, which eventually led to him becoming the emo primarch we all know.
Thorpe kept this foundation and made it worse. The Alpha Legion tampered with the geneseed using warp technology, which is what led to the warriors' transformations. Corax never knew any of that, however, so his only logical conclusion was to blame himself. He took something already tragic and found a way to make it even more tragic, like the monster he is.
No wonder Jen says Corax is the whipping boy of the Black Library.
So was this a book about the Raven Guard or the Alpha Legion? I think it's very clear which Legions Thorpe prefers to write about. He may write quite a few pieces in the Horus Heresy series about the Raven Guard, but it's obvious his talent lies in writing about the Dark Angels and Alpha Legion.
Eighteen books down, 36 to go.
Horus Hearsay is dedicated to Keri's journey through the Horus Heresy saga. The chronicling of the Horus Heresy began over ten years ago, with currently 54 books in total, not counting The Primarchs series or the various short stories. Horus Hearsay will only cover the main novels.