Do you ever read a story and at the end all you can think about is "Yeah, but what about this one character/place?" Me too, friend, me too. In fact some of these questions actively keep me up at night thinking, "what if we could learn more about them?" That probably says a lot about me, personally, but it's not my fault. Blame the authors who write such amazing characters and stories that I so desperately want to read more. Here are the four stories that I would absolutely adore reading.
Ardaric Vaanes' Story
I may have mentioned that I am a big fan of Graham McNeill's Ultramarines series. I'm an even bigger fan of his Honsou stories. A character common to both stories is the doomed Ardaric Vaanes, the ex-Raven Guard whose past is, shall we say, colorful. Just how does a Raven Guard fall so far from grace that he is removed from the chapter? How does he end up fighting for Huron Blackheart? How does he end up on Medrengard? Most importantly: what drives this character to not want to fight for the Raven Guard, but not really want to side with chaos, either? Vaanes is, at every turn, one of the most intriguing and human characters within McNeill's sagas.
We might know how his story ultimately ends, but there is easily* a novel's worth of material just detailing the rise and fall of Vaanes. And I will purchase the collector's edition.
The Fall of Lheorvine Ukris (and also the 7th Black Crusade)
It is entirely possible that the Dark Star plans to detail the 7th Black Crusade in his Black Legion series, so I might be jumping the gun here. I'm also willing to admit that I only want this story told because Lheorvine Ukris is my favorite ADB character (next to Xarl), but bear with me here. The 7th Black Crusade, aka the Ghost War, is really something that should be explored in depth. It's got everything. Abaddon and the Black Legion, Fabulous Bill doing creepy Fabulous Bill things, and Blood Angels dying. This checks ALL of my boxes, not to mention we've been told that Lheor is one of the generals of Abaddon's charge, and dies there.
Bottom line: Aaron Dembski-Bowden ripped my heart out of my chest when he *SPOILERS!* killed Xarl *SPOILERS!* and I'm ready to be hurt again.
Lucky Space Exploration
In the first Ravenor novel, Dan Abnett creates an entire landscape rife for exploration, and we've not seen anything there yet. Well, folks, that's unacceptable. For those who don't remember, "Lucky Space" is an area within the Segmentum Obscurus. Due to a warp storm, the Imperium's hold on the world is tenuous at best. Think of all the insane, wild-west shenanigans could be drummed up in an area famous for Rogue Trader activity. It'd be like a grimdark Firefly, and by the Throne that is something I think we could all use.
The best part about Lucky Space is that much like Necromunda, it wouldn't necessarily have to follow set characters. Again, the universe is a vast place. We could even see a story about an actual Rogue Trader. None of this "Inquisitor-posing-as-Rogue-Trader" nonsense. Would read.
The Inquisitor & the Lord – A Love Story
HEAR ME OUT HERE. Kal Jerico's parents are Gerontius Helmawr, the Planetary Governor of Necromunda, and an Ordo Xenos Inquisitor who goes by many names. Let me repeat: A hive lord and an Inquisitor have a kid together. I don't care if this is a love story, a lust story, or "one of the many disagreeable things one has to do for the greater good of the Imperium." This has melodramatic romance novel written all over it and I am 100% on board. STAY WITH ME.
At the end of Josh Reynolds' Kal Jerico, we learn what an Ordo Xenos Inquisitor would want on a shitty hive world. But what drew her there initially? What was Helmawr up to that brought the two together? What, exactly, falls under the definition of "greater good of the Imperium?" Also, I remind you that one of Gor Half-Horn's rumored backgrounds was that he served an Inquisitor. What if that Inquisitor was Kal's mom? OH. MY. GOD.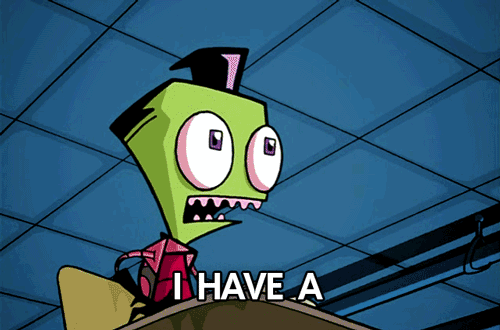 ---
*I say this as a person who has never been bothered to finish anything longer than 50-page short stories, so take that statement with a big ol' grain of salt.