Roboute Guilliman - Lord of Ultramar
Primarchs
Black Library
April 29, 2016
Limited Edition, Hardcover, eBook, Audiobook
Roboute has political ideals. And guilt. He feels so much guilt, I'm surprised he's not on-board with the Imperial Cult.
I read Roboute Guilliman – Lord of Ultramar
when it originally released in 2017, and I did enjoy it. Jen, however, said there were a lot of things I was missing due to my lack of Horus Heresy knowledge. It's not to say that my ignorance prevented me from enjoying it at all, but it's like watching the Harry Potter movies without reading the books. Sure, you can absolutely watch them and love them, but if you read the books, you'll understand so much more in the movies themselves.
It's the same for these Primarch novels.
When we divided up the Primarch novels for this column, I called dibs on Roboute for two reasons:
He's Roboute Guilliman, my lord and savior primarch; and
I wanted to see how much more I would get out of it with some HH background.
Yes, I did understand more of what Guilliman was referring to this time thanks to the Horus Heresy. I may not have read the book about the Ultramarines' storm on Monarchia, but I've heard it referenced enough to understand. His criticisms on Fulgrim's pursuit of perfection hit home. Not only do I now know who Angron is (yes, I didn't at the time), I understand completely why Guilliman loathes his art of war.
However, what has made reading Roboute Guilliman more interesting this time around is the Dark Imperium series.
Theoretical: The Legions can always strive to be better.
In Dark Imperium, Roboute Guilliman is busy changing everything the Imperium has ever known for the last ten thousand years. He's starting fights with the Inquisition, pushing the Primaris Marines into the Legions, and challenging the Ecclesiarchy. I've compared his actions to yanking a tablecloth off of a table where everything goes with the tablecloth.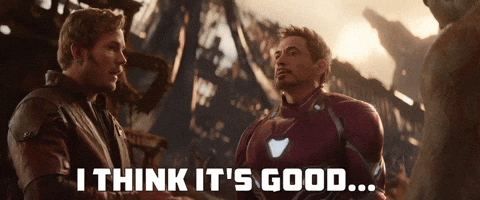 It turns out that Guilliman was always yanking them tablecloths.
The 22nd Chapter has lost its Chapter Master, and since the 22nd is stuck in its Terran ways, Roboute just can't have that. He's going to break with their tradition and bring them into his new Ultramarine world order kicking and screaming if he has to. His Legion is going to have a shared culture across chapters, a healthy mix between Ultramar and Terran marines.
His first act is to bring another captain from another chapter into the 22nd as its new Chapter Master. It goes over as well as a turd in a punch bowl.
Practical: Upend traditions you don't like.
The new Chapter Master's literal trial by fire is with clearing the orks from the planet Thoas.
The 22nd Chapter is mostly known for its destructive properties. Its nicknames are "Nemesis" and the "Destroyers." However, Guilliman wants to focus upon preserving and saving, especially after the events at Monarchia. He feels tremendous regret about Monarchia, even though he did what he had to do (aka Dad told him to). He seems to think that Thoas could be his penance for destroying Lorgar's beautiful planet.
Is it a little hypocritical that he wants to preserve one culture and shake up another a little closer to home? He might have a bit of his Dad in him after all, and I don't mean King Konor.
Since Guilliman wants to preserve Thoas, he's benching the Destroyers companies of the 22nd. The senior captain who expected the Chapter Master promotion (by tradition) is the captain of the Destroyers. The other company captains head down to Thoas with the new Chapter Master, Iasus. I don't know how Iasus wasn't constantly watching his back with every step he took. No one wants him there. They all strongly feel it should have been the senior captain, and while they wouldn't directly disobey an order from him or Guilliman, I can't help but wonder if they thought about a possible accident on the battlefield.
Long story short, after a wayward captain nearly kills all of the 22nd on the ground, suddenly they're all cool with Iasus, including the senior captain.
But that's not what's important right now. After everything Guilliman tries to do to preserve the ruins of Thoas and remember this lost civilization, he wants nothing but to cover it up and pretend it never existed. As he tells the Chapter Master Primus, it's not a culture worth saving. The past civilization of Thoas wiped themselves out using weapons of mass destruction, which is the exact culture he's trying to upend with the Destroyers.
Guilliman Then and Now
Guilliman's entire career, as both a military strategist and politician, has been a dichotomy between saving and destroying cultures. He's ordered to destroy, yet he wants to preserve. He didn't want to destroy Monarchia any more than he wanted to Thoas. Conversely, he has no problem changing a culture that doesn't fit his theoretical, such as the 22nd Chapter of the 31st millennium or the Ecclesiarchy of the 42nd.
Since Guilliman was the last Battle King of Macragge, is one of the sons of the Emperor, and is a master offensive strategist, you can't help but wonder or even believe that his ideals are correct. What he chooses to preserve or shake up has a greater meaning that shouldn't be questioned, no matter how hypocritical it may seem.
Whether or not you believe his master strategies are unshakeable, you should believe he is one scary force on the battlefield. The scene of him running fast enough to catch up to an ork tanker all while cutting through mobs of neverending orks is utterly terrifying to envision. I got chills reading that part and imagining it.