Angron - Slave of Nuceria
Horus Heresy: Primarchs
Black Library
June 11, 2019
The World Eaters react to the New & Improved Nails in this head-scratching Primarch book that broke Jen.
I have written a lot of opinion pieces and reviews of Warhammer novels over the past decade. I've reviewed books I hold near and dear to my heart, books that I really didn't like am opinionated about, and everything in between. I say all that to tell you this review/opinion was the hardest I've ever had to write. I didn't just dislike this book; this book made me angry at the entire Horus Heresy series. So maybe it's more appropriate to call this a rantview of Angron: Slave of Nuceria
.
Belaboring the Point
I've said it before and I'll say it again: I'm over the Horus Heresy as the whole. What went from a solid "let's color in the lore" history has gone to over-detailed minutia. The last 20-or-so entries feels like "and then this happens," and that is diminishing the story for me. I'm looking forward to the 56th book which details what each Primarch ate at Angron's birthday party. (Fulgrim's salad was dressed to perfection, Vulkan's steak was flame-kissed to rare warm, and Perturabo and Dorn argued about the cake.)
I think it's important to also state that I like Angron as a character. He's a tragic figure (the only primarch who had to be rescued), and I have a soft spot for the rage-fueled ginger. Having said that, I'm over the Butcher's Nails. Before I picked up the book I mused that the Butcher's Nails are the WH equivalent of Batman's parents or Uncle Ben's death. Boy, oh boy, I can't wait to hear yet another take on the Butcher's Nails—said no one ever. It has become his defining character trait, to be explored into perpetuity.
I always felt Betrayer
, and the few other short stories featuring Angron, did a good job explaining the implantation of the Nails. Kharn, while still a reasonable human being, explains that it was the love of their primarch that convinced the War Hounds to drive rage nails into their heads. It's really all we needed to know. We did not need a 200-page book on this. (OK, they examine Angron as a slave, too, but it is so overshadowed by the nails.)
What the frick-frack snick-snack
Spoiler alert: The crux of Angron: Slave of Nuceria is that it basically boils down to half the legion being OK trying new and improved Nails, and half the legion deciding the War Hounds are already bloody enough, it's time to take a stand against moar blood and rage. Needless to say, this goes less than well, and Kharn and Angron decide to just kill all the guys who don't like the new direction the legion is going in. Yes, you read that correctly: Part of the legion kills the other part. Basically, the Pro-Nails decide the Anti-Nails are unworthy and massacre them. I'm sure someone, somewhere thought, "Boy, dramatic irony because they end up traitor and killing other chapters later, GET IT?"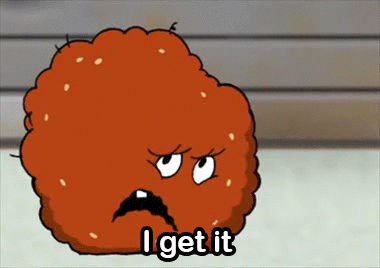 At this point, I literally threw the book on the floor. There are two problematic things going on here. One, how…how does no one notice half the goddamn legion is missing? "Oh, them? They got devoured by 'nids." Nope, not buying it.
Second, and more importantly, go back and re-read any book featuring the World Eaters. Now tell me this story meshes with that depiction. Tell me the Kharn who laments the "death" of Argel Tal is anything like the Kharn who's like "LOL DEATH TO THE WEAK BROS."
Differing Points of View
I love Warhammer 40,000 because there is a central, cohesive lore, and the authors clearly work together to maintain a sense of voice, tone, and consistency. Unlike the Star Wars expanded universe, which was a complete shit show. I honestly believe the Horus Heresy series is now more akin to SW than WH40k. It is the wild west, do-what-you-will of characterization, with the primarchs varying from author to author in such wild ways as to undermine the entire universe*.
Is Angron a tragic figure who was never able to overcome the death of his comrades on Nuceria, and because he couldn't control his Nails he gradually descended into madness and murder that befit Khorne? Or does he immediately become a murder-happy dick who orders the death of half his legion because reasons**? It changes from book to book! Which is just unacceptable to me.
"Whoa, Jen, calm down," you might be saying. "This was a really good book!" That's entirely fair; I'm probably in the minority here. But this book was, for me, the proverbial straw. I will also admit I am highly biased because I liked the idea of these noble(ish) primarchs eventually falling to Chaos because they could never overcome faults of their character. There's an arch tragedy to it that I just loved. This book killed Angron (and by extension Kharn) for me, and for that, I can't forgive it.
* See: Perturabo and Konrad Curze for similar problems
** Yes, yes I know the "reasons," but I'm just not feeling it, people.