Mephiston: Lord of Death
Black Library
November 15, 2016
Hardcover, Paperback, eBook
Is Mephiston really a revenant? Or is he the key to surviving the Black Rage through rebirth? A blast from Mephiston's past really knows how to rattle the Lord of Death's bars.
One of the books I chose to read for our Christmas reading was Mephiston: Blood of Sanguinius by Darius Hinks. When I cracked the cover, just on the inside had a Black Library ad (as usual) that grabbed my attention. In a giant, all-caps font, "READ IT FIRST" glared out out me just below the book cover for Mephiston: Lord of Death by David Annandale. Sometimes when I see these, I'll make a note and move on, but this one took ahold of me and wouldn't let go. For starters, it was written first. Secondly, it's a novella, so it won't take me too long. Lastly and most importantly, David Annandale wrote it. I'll read practically anything he writes.
I am so glad I did read it first, so hey Black Library, your ad worked. It was fantastic per usual, and it provided some much needed background about Calistarius. I was even more impressed to see he can write a great book that doesn't include orks. (I'm kidding, good sir, I'm kidding.)
Just who is Mephiston?
If you've read any Blood Angels book, you know that Mephiston was once a Blood Angel Librarian named Calistarius. When Calistarius fell to the Black Rage™, he was reborn as Mephiston. Chief Librarian Mephiston knows everyone—except for Dante—feels uneasy around him. But he's too busy being Mephiston to care what others think.
But that changes when he runs into a Blood Angel he hasn't seen since Armageddon. In fact, it's hard to say who is more surprised to see whom. The last time Reclusiarch Quirinus saw Mephiston, he was Calistarius, who just fell to the Black Rage. His last memory of him was seeing him march off with the Death Company. In turn, Quirinus has not been seen since the end of Armageddon. His ship has been lost in the warp all this time, until Mephiston and the Fourth Company find him.
Quirinus is less than pleased to see his former close friend. He calls Mephiston a revenant, an abomination, and not a true Blood Angel. According to Quirinus, the Flaw of the Black Rage is part of what makes them true Blood Angels. He also accuses Mephiston of not having a soul, as it's obvious dead with the Black Rage.
While Mephiston doesn't really care what Quirinus calls him, it does get the old gears turning about what he is now and how he survived the Black Rage. He goes as far as to say that he's not Calistarius, but he has Calistarius' memories. Calistarius is dead, yet Mephiston has his body. And memories. And his body.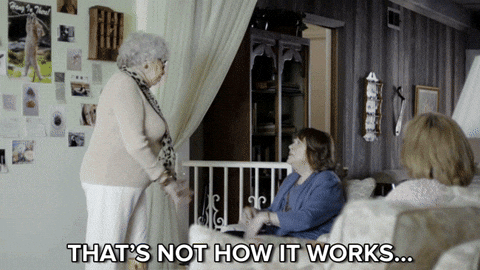 Like the Chewbacca defense, this does not make sense.
The Blood Angels like their relics, don't they?
But Mephiston can't dwell on that too much right now, because they're in the middle of battling a warband of Word Bearers—the Sanctified. The Sanctified appear to be protecting a tower, which of course will not do. Quirinus insists that it's this tower he's seen in his visions that he needs to reach. Mephiston has his doubts, but he also knows the Sanctified cannot live.
When they do reach the tower, within holds the most beautiful statue any of the Blood Angels have ever seen that depicts the fall of their beloved primarch. Even Mephiston has trouble standing before the statue, despite his doubts that this is a genuine and holy statue. But as we've seen with James Swallow's Blood Angels books and The Devastation of Baal, the Blood Angels really like to cling to their relics. Quirinus declares they must protect this statue at all costs and return it to Baal.
Mephiston's misgivings aside, it's hardly surprising when it's revealed that this isn't really a statue. Even when the truth is plain before everyone's eyes, they still can't accept it.
Thus begins a soul-searching journey
When this particular battle is over, Mephiston acknowledges that Quirinus rattled his cage a bit, got him to think a bit more of who and what he is. Not to mention, since he survived the Black Rage, is it possible others can do so as well?
Which then kicks off Darius Hinks' trilogy. Great story and authorship aside, I am glad I read this before starting Hinks' novels just to get some more background with Mephiston. He's always been one of those characters who only appears when necessary and since everyone is afraid of him (except Dante), no one questions who or what he is. It took a blast from the past to make him introspective for once and realize he does have feeeeeeeelings.
Then again, Hinks' book started with him on a murder spree, so maybe he doesn't have feelings. Oh well. Mephiston gonna Mephiston.