The Way Out
Warhammer Horror
Black Library
May 9th 2019
Audio
A group of lost explorers come across a sanctuary in space. All is not as it seems, and a voice within beckons them deeper in. It's an effectively unnerving with a delightful ending.
I will admit that I am not a fan of audiobooks. I have nothing against other people enjoying them, they just typically don't appeal to me. Which is why when I received The Way Out in the horror subscription, I put it on the back burner. I largely forgot about it until a friend mentioned its quality. I am so glad he did, because The Way Out
hit every one of my horror checkboxes. Not only that, I can't imagine it being presented in anything other than audiobook. The quality of production elevated the story into a delightful experience.
Deep Space Nope
Captain Karina Arq's ship, the Fortune's Favor, has a strange kind of luck. After encountering unexpected turbulence in the warp, they happen across a way-station called Refuge, which promises repairs. A woman's voice assures them they will find what they need, but they need to stick to a specific path to reach Refuge. Arq, her head of security, engineseer, and navigator find it strange, but promising. Not like they have a lot of choices before them.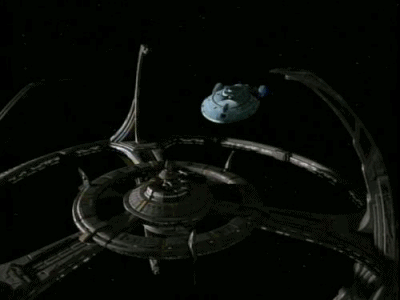 Unfortunately for our band of plucky heroes, Refuge station is less like DS9 and more like the USG Ishimura. Something terrible has befallen the crew of Refuge, and that something terrible begins to unfold almost immediately for the new visitors. This is also where the audiobook really shines, as atmospheric noises, background conversations, and whispered words create a tense environment.
What is going on here?
From the get-go it's clear that nothing is as it seems. Characters begin experiencing visions, hearing voices, and in the case of the navigator feeling a sense of grandeur and promise. It doesn't help matters than the woman who hailed them has no real answers for who, what, when, where, or why of the station. Left with no answers the crew must find the way out, and off the station. Unfortunately, Refuge isn't going to make it that easy. When the spooky stuff starts to happen, it comes on strong and with that dream-like quality that all horror strives for.
Each of our heroes has a secret or desire they're not sharing, which the Refuge is all too happy to exploit. From old comrades appearing, to whispered promises, Refuge has something for everyone. One constant about chaos that often gets overlooked is how insidious it is. It's not just winged demons raining blood and fire from the sky, screaming about blood and skulls. Sometimes it's a voice promising you your heart's desire. Or reminding you about that one time, when you did something terrible. Chaos wears many faces, none of them good. As I've said before, this is the form of chaos I love best.
O. Henry
Once the horror of Refuge is unfurled, so many questions from throughout the story become clear. Rachel Harrison never directly spells out much, which adds to the "ah-ha" moments. Similar to Peter Fehervari's Requiem Infernal, The Way Out assumes you can plug in your own explanations. I love stories that trust you as the reader/listener to be both paying attention and to be somewhat clever. Best of all, the story resists the urge to turn into ye olde "bad people finally get punished," as I feared in the beginning. This is Warhammer horror at its most horrific: normal people filled with human weakness.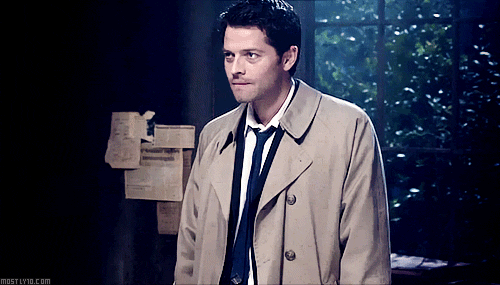 If you're at all familiar with the with the horror genre it's clear that our heroes aren't getting off the station from the initial set up. The oft promised "way out" is obviously something terrible, but the journey there remains fun. As the last several minutes unfold, I was left with a joyous sense of "I see what you did there." Just because the O. Henry format is known to us, doesn't mean it's not enjoyable. Or extra creepy.