The Colonel's Monograph
Warhammer Horror
Black Library
November 09, 2019
Paperback
Archivist Teresina Sullo has been summoned to catalog a collection of rare books. As she finds the titular Colonel's monograph, she learns dark secrets about the planet's past. Ultimately, whether this scares you depends on how you feel about mixed-media story telling.
As soon as it was announced Graham McNeill was writing a horror novella for the Warhammer Horror line, I was on board. One of my favorite authors writing a horror novel about scary books?! Sign me all the way up. The Colonel's Monograph is the type of story that doesn't overstay its welcome, and has my type of fan service.
Get out of my face while I'm readin' my Keats!
Teresina Sullo is a retired archivist who is dealing with the loss of her husband. To take her mind off her loss, she accepts a once-in-a-lifetime opportunity: cataloging the rare book collection of Colonel Grayloc. Grayloc was a renowned war hero who survived the catastrophic Dawn of the Dark Suns campaign, which saw Guard units turning on one another. The campaign is shrouded in mystery, as is the Colonel herself. After her untimely demise, her son is eager to sell her rare and valuable books in effort to recoup the family fortune.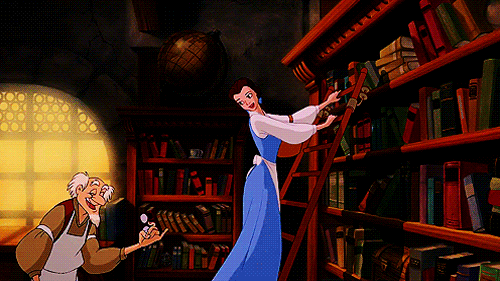 Despite being in a spooky mansion with a spooky servitor everyone insists on calling by his human name, it's a dream come true for Sullo. Grayloc's collection is impressive, and Graham McNeill takes a moment to make plenty of sly* book references. If a book has ever been mentioned in the WH40k catalog, it exists within Grayloc's library, which is the very best of fan service. This story is basically written for all the bibliophiles out there. What could be safer than books?
She Reads Banned Books
It becomes clear, early on, that things are not as they seem at Casa de Grayloc. The Colonel herself has many odd volumes of books that are either controversial or outright banned. These shock Sullo, but she sinks into her work like a professional. There are the usual eerie trappings of such stories such as odd occurrences at night, weird statuary, and the aforementioned servitor. Grayloc's son doesn't help matters by being aloof and dismissive of all of Sullo's valid concerns.
It helps that Sullo is such a likeable character. McNeill has created in her a strong, reasonable character who is world-wise in the best of ways. Adding in the personal loss and grief she's suffering, her motivation for pressing on in the face of danger all makes sense. Even when confronted with terrible things, we get why she doesn't turn back. This isn't a story where we're left shouting at the character to not go through the clearly evil door. Sullo acknowledges most of her dangers, and proceeds knowing she's most likely damned. People of the 41st millennium are hardcore, yo.
That ain't Catcher in the Rye
Given that this is a Graham McNeill story, you can probably guess which of the Chaos Gods is at work here. As Sullo discovers she is not the first to attempt to catalog Grayloc's collection, she soon discovers finding the monograph is a death sentence. But as mentioned, she pushes on because she herself acknowledges she's come too far to turn back. As is also common in McNeill's stories, some knowledge shouldn't be learned, but is too alluring to not learn. It is admittedly one of my favorite themes of his.
When the Colonel's titular monograph is finally laid bare, it doesn't quite have the punch I expected. Given the monograph's nature, I think I was expecting a first-person "ta-da" reveal, ala The House of Night and Chain. As it is, it ends up feeling more akin to Amityville Horror or a campfire ghost story. It's certainly wicked, but it lacks that gut punch that it could have had.
Bottom line
Horror is by nature a very personal experience. What scares one person does not scare another. I attest the scene in The Exorcist—when Reagan spider-walks down the stairs—is one of the creepiest scenes in horror movies. My husband argues vehemently that Jaws is the scariest movie. Like the cave on Dagobah, much of what scares us in books and movies depends upon what we bring into it.
The Colonel's Monograph is more a work about the corruptible nature of the WH40k universe, and a gentle reminder that danger lurks in every corner. I'd argue it's more Heart of Darkness than it is The Conjuring. It's a solid story, but whether or not its falls under "horror" is entirely up to you.
—–
*Except for The Brothers Karamazov reference. Literally no one fantasizes about reading Dostoevsky in a cafe. Fight me.