We haven't talked much about the Siege of Terra series here on WH40k Book Club, mostly because it doesn't take place in 40k, and because SOMEONE is insisting on reading all 50-something books of the HH before reading SoT. But that's neither here nor there, because we need to talk about Dan Abnett's Saturnine. I have a lot of long, complicated feelings about the book. But the biggest one that is contextually relevant is the ever-so-subtle alteration to the Emperor's Children's mythos. I'm not really sure how I feel about it, so let's go on this journey together, shall we?
The Bored Prince
For years the long-established lore was that during the Siege of Terra, whilst the "organized" traitor legions hurled themselves against Dorn's defenses, the Emperor's Children eventually got bored and left. Fulgrim's group of hedonists and egotists proceed to rain down terror on such a grand scale that Space Marines are pretty much never trusted on Terra again. To be honest, this is one of the reasons* I've always loathed the Emperor's Children. What kind of selfish assholes abandon their brothers when they're this close to victory?
Well, it turns out, assholes who may have a good reason. Caution: Mild Saturnine spoilers to follow. At one point in the siege, Abaddon notices a weak point in Dorn's defenses and with the help of Perturabo, they devise a plan to divert the Fists' attention. They'll throw some schmucks against that point, while making a real attack elsewhere. Abaddon approaches some of the Children and asks for a company or two. After some talk around the camp, Fulgrim decides he not only likes this plan, he loves it.
Which is why the entire Third Legion ends up throwing itself at Dorn's weak spot, which was a trap to exactly no one's surprise. Fulgrim and Dorn end up dueling one another, insults are thrown about, and Dorn finally lands a figurative blow. He reveals that not only is Fulgrim dumb, he allowed his legion to be used as a distraction for the real attack. And thus their lore is forever altered. Let's break it down.
The Proud Peacock
Fulgrim's defining characteristic both before and after his fall is pride. Pride in himself, pride in his legion, and pride in his actions. His constant obsession with perfection leads him down many strange roads. Also if you've read Graham McNeill's Fulgrim, you know that Fulgrim's vanity and pride makes him an inherently fragile character. It doesn't take much of a push to lead him into Slaanesh's good graces. So he has that going for him.
I refuse to believe that Abaddon didn't know, on some level, that sending any of Fulgrim's sons on a fool's errand was the ultimate "eff you." That legion of proud peacocks would not handle that type of callous disregard lightly. And let's remember that because of reasons that make sense in the book, it is Abaddon who approaches with this idea. Not Horus or Perturabo, or any of the other primarchs. It is a primarch's son.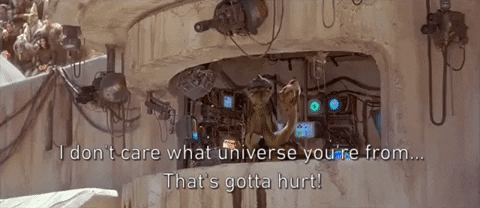 So we have a vainglorious, proud, but brittle Fulgrim being told by a brother that he has been used by Horus's son. He is reminded of the number of his sons he has sacrificed in what is ultimately a fool's errand. To save some of his pride, he says the whole affair bores him, and they go about their merry business. He's going to go have his own war with hookers and blackjack.
Abandonment Issues
This is a slight change, but a very meaningful one. Now, instead of Fulgrim being the posh hedonist who just follows his whims and pleasures, he has real reason to leave the siege. He was not only betrayed by the Sons of Horus, he sacrificed so many of his sons in the name of being cannon fodder. He doesn't confront anyone about it because his pride—of which he has a lot—has been wounded completely and utterly. And none of the primarchs deal with emotion very well to begin with. So now it makes sense that he and his sons would just go do their own thing. They weren't volatile; they were spurned.
Now here's where stuff gets a little thorny in the post-HH world. Granted, the number of people who know about this are few. Fulgrim, maybe one hundred or so of his sons, but certainly Abaddon knows about this. The general consensus amongst the traitor legions is a dislike for the Third. Partially because they are capricious hedonists, and their obsession with sex, drugs, and jam bands is really weird. But they also hate the Third because they abandoned the siege.
In fact, in several traitor-centric books this is a commonly-leveled accusation. You would think that in 10,000 years someone would have mentioned "Oh, bee tee dubs, we left because we got screwed, and not in the good way." Yes they're a prideful bunch, but to think that wouldn't have come up, at all, EVER? Of all the bizarre lore changes in Saturnine, that one hit me as particularly impactful. So basically, Emperor's Children apologists, this book's for you.
---
*For more reasons, see Graham McNeill's Angel Exterminatus, aka one of Jen's Top 5 Horus Heresy Books